It has been over a decade now, since Digital Media has been penetrating into the lives of people and the modern channel has also been adapted by many organizations to promote their brands and the whole marketing industry has observed a shift from Physical Media to the Digital Media
Promotions play a crucial role in the Admission Processes of competitive educational institutions in India. For this, the Institutions have been using traditional marketing channels Brochure, Handouts, Newspaper Ads etc. But in the Modern Digital Era, many institutes are shifting their preference towards Digital Channels for Promotions, like Social Media, Emails etc. To bring you a deeper analysis on this landscape, here we bring you a case study where we are analyzing the Admission Scenario in two institutions, where Admissions are driven by either of the two channels.
To boost their Admissions, X and Y both had to promote their respective colleges and courses and plan the entire Promotional Activity with the aim to publicize their Institute to as many as people, within certain budget, and eventually grow their number of admissions.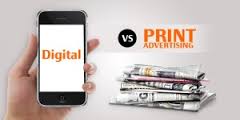 College X takes the conventional path and decides to advertise about their Institute and available courses through print media – newspaper, flyers, and magazine, whereas College Y takes a small deviation from the routine path and decides to go Digital, for its Admission campaigns – Google Ad words, Social Media Ads, Mailing Campaigns
Focussed Reach
For both the Colleges, the goal was to reach maximum number of people and make them aware of the courses they offered. Both X & Y did reach to a huge number of people, but Y had an edge over X in deciding its Target Audience, their Education Background, their age, etc. The college advertisements are focused for a specific age group, Millennial as we know.  And this Generation hardly goes for newspapers or magazines, since their complete source of information is their Laptop and Smart Phone. So if the target audience is such tech savvy, then the Institution too should be adapting these channels and promoting their admissions.

Insightful Analysis
Both X & Y received responses from their promotions.  Y had all the analytics such as the number of people to whom its ad had reached, number of clicks, number of mails opened. In addition to this, Y had a clear picture of the source of all its responses and was in a good state to analyse the number of responses from each of its Digital Channel, but X had no such source. It was difficult for X to judge that out of newspapers, flyers, and magazines- which was more successful as a mode of advertisement.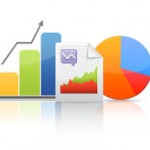 Prudent Investment
X had to undergo a tedious task of getting its advertisements printed, published, and circulated, for which an extensive budget was allocated. The newspaper advertisement of X was of the amount equivalent to Y's entire marketing budget.  College Y, with the help of Technology, reached to almost same number of audience with much less investment as compared to X, in terms of Time, Money and Effort.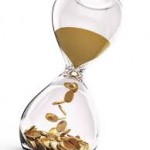 Actionable ROI
College Y, with less than half the investment that X made, received the same number of responses, and hence attained double the ROI. Along with this Y had all the stats for itself to judge the effectiveness of its ad campaigns. Henceforth,  Y got a fair idea of how to further plan its admission campaigns and corresponding budget.
"Print to Digital" transformation.
Glossy brochures, direct mail pieces, bulky manuals, and many other printed items have been replaced by a combination of web content, email, and on-demand electronic files. The beauty of online marketing is that it goes wherever the consumer goes unlike traditional modes of advertisement. When compared with mobile devices, print newspapers can be cumbersome to people who are constantly on the go.
A recent study tells that a human, on an average spends his time on these media, whereas in case of younger generation, the time spent on Digital media is even higher.
With advances in technology and the prevalence of the Internet in our everyday lives, can your Institute afford not to utilize Internet marketing techniques?  When compared to traditional print advertisements for the upcoming admissions, there is no question that Email Marketing just makes sense.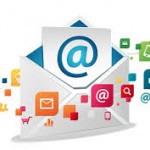 For more information on how Email marketing can help take your College Admission to the next level, contact us at comm@almashines.com
 "Follow effective action with quiet reflection. From the quiet reflection will come even more effective action". Peter Drucker